Develop yourselve in order to become the best hero in sports!




Connect the Insait Joy App with the smart Tech.Football Start one of the following challenges and measure and improve yourselve, while sharing it with firends:
Bal controll; Bounce, Touch, Roll and Spin. Amateur to Legend (Pro) level
This high end ball with Tech Inside adds more fun to plating football and makes sure you develop you talent to the fullest!
order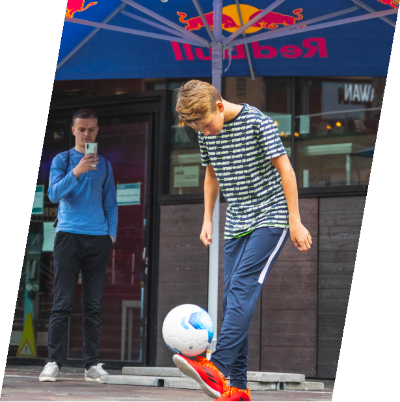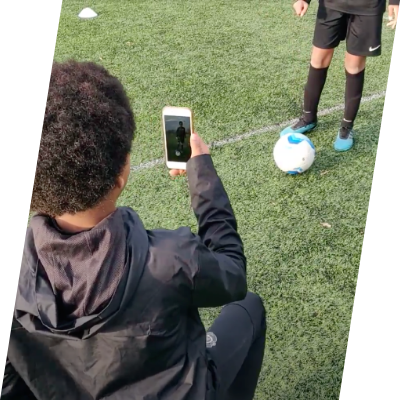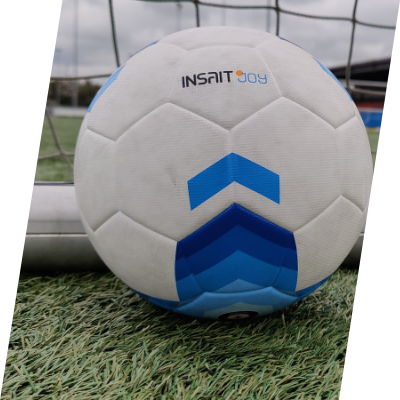 Connect the Tech.Football with the Insait Joy App
You can now improve everywhere and every day with the help of the Insait Joy App. The app is connected to the Tech.Football ánd the ProTechtors Select your favorite ball control drill, and develop your scores based upon the amount of touches, your fluency and record it all with the in-build video filter. The Insait Joy app provides an easy manner to expand your amount of followers! ost your scores on the socials and connect to your favorite influencer or club. Develop your technique and achieve new achievements, badges en records.
Will you become a legend?
Download
More info
Improve your technical skills
Get the quickest feedback possible
All your improvements are trackable and visible
Always, everywhere and with everyone.

Compete with players all over the world
Post your scores directly on your social feed
#tech your friends
Become a member of the club of your favorite influencer.
Improve your personal records
Gain achievements and badges.
Set new, international records
And become worlds' number 1!
You can try our Tech.Football during a stop in our Techsperience Tour.
Productspecifications:
Size 5
Colour: White
weight: 420 – 450 gram
circumference: 680 – 700mm
contents:
Tech.Football
Docking station
USB-Cable
instructions
order
What are you waiting for? Order now!
Combine the Tech.Football and ProTechtors. Improve your ball control with our Tech.Football and measure your performance on the pitch during a training or match with the ProTechtors. With this combideal you save € 10,-.The code will be automatically applied
Forwardsports.tech can easily de contacted! Of course you can also check out our FAQ for answers to your questions! Isn't your answer stated in the FAQ? Call 085-0181215 or mail
info@forwardsports.tech.
Did you know we can also come and show you the excitement of using our products?
Mail us
Call us